HEALTH, WELLNESS & TABLE TENNIS

HEALTH, WELLNESS & TABLE TENNIS
News Report
COMBINED PENNANT - TEAM LIST
Author: Simon Gerada, 07/02/17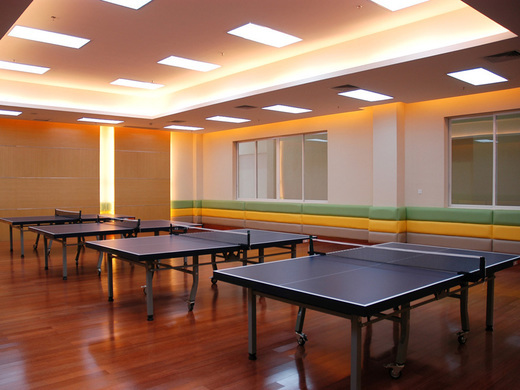 First of all you'll want to know who your team members are right?
Click this link to get a complete list of participants, your team mates and team name. Then browse through this website to see who'll be playing, when and who's winning! Click here now...
At Health, Wellness & Table Tennis we focus on deliverables, accountability and structure. This document has been designed to help the new player and or parent understand the logistics of a regular COMBINED TUESDAY AND WEDNESDAY PENNANT Season.
1. Start & Finish Time
Matches start at 7:30pm (Wednesday's), please note that it's the teams responsibility to start and finish on time.
Warm-up can begin from 7:00pm, note that whether your team member has arrived or not, you will be sure to get a hit.
Completion of a match typically takes three (3) hours from the start time, give or take up to 15 minutes.
If three (3) junior (under 18) players wish to play in a team together, HWATT will provide two table for their match to help complete the match by 9:30pm.
2. Basic Rules
Three vs Three system with no doubles is used for each night of pennant, where three players in each team play all three opponents.
Rubber Format is best of five set's up to 11 advantage points with each player serving twice and alternative serves if a rubber reaches 10-all Shirt Colour should be anything other than white as the ball is white. (Ask us about a club TT shirt).
3. Payment
Payment - New Players must have made payment by no later than two week's prior to round .
Full payment by no later than end of round three (3) for existing players please. Should you wish to discuss other anything further, please do not hesitate to contact me directly or check out our website for more details.
4. Club Options
HWATT have partnered with Table Tennis Victoria and affiliated clubs to deliver this competition, please consider joining the following clubs:
Maccabi Table Tennis ph. 9523 8811 em. ckl@ckllaw.com.au
St Kilda Cricket Club ph. 0419311239 em. wseaman@bigpond.net.au
Follow the site to get the latest news and results straight to your email
Weather

12 MPH SSE
82% humidity
Wed

16°C
12°C
Thu

17°C
10°C
Fri

18°C
11°C
Sat

19°C
12°C