HEALTH, WELLNESS & TABLE TENNIS

HEALTH, WELLNESS & TABLE TENNIS
News Report
JOIN NOW THE NEW PENNANT - SEASON 3
Author: Simon Gerada, 11/07/17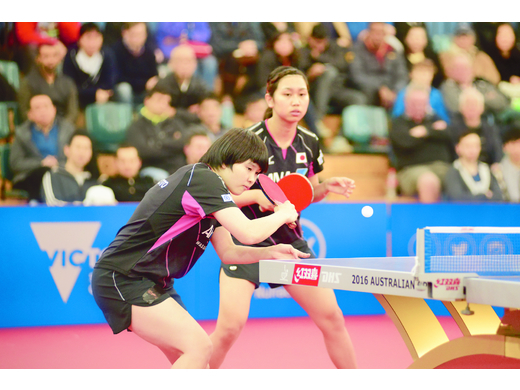 GRADING: All teams have been graded according rating central or by visiting one of our expert players during the previous season.
ALLOCATED NIGHT: Our Autumn season will run on Tuesday and Wednesday nights with Division 1 to 4 on Wednesday and 5 to 10 on Tuesday with entry levels players welcome on both nights.
FORMAT: Wednesday night teams will consist of three players per team whilst Tuesday will consist of two players per team with both nights expected to finish by 9:30pm as each team will have two tables to complete all matches.
ENTRY LEVLE TEAMS & PLAYERS are welcome to join and register their interest and will be placed in the lowest division on Monday Night.
VENUE: All matches are played at Melbourne Sports and Aquatic Centre (MSAC). Enter via Aughtie Drive. Albert Park.
PARKING: Loads of on-site parking available. MSAC Club Card Members Park for FREE.
PRIZES: Winners and runner-up teams receive medals with each grades leading player also receiving a trophy.
Visit www.TableTennis.net.au for all the Rules & Regulations. Ladders, Leading Player information and other HWATT Hot Topics!
PLEASE NOTE THAT ENTRY TO THIS EVENT WILL REQUIRE PAYMENT. SHOULD YOU RECEIVE A PENDING ENTRY EMAIL, YOU WILL BE REQUIRED TO NOTIFY US OF NON-PLAY AT LEST SEVEN DAYS BEFORE EVENT COMMENCEMENT.
HWATT conduct many exciting pathways for players to participate in including competitions, training events and programs. Whether you want to be a champion or make new friends we have a program throughout the year including training options, club social events and much more.
WITH THANKS TO
Follow the site to get the latest news and results straight to your email
Weather

9 MPH SSW
88% humidity
Mon

21°C
14°C
Tue

25°C
18°C
Wed

29°C
21°C
Thu

18°C
13°C